and how the moulding came to be on the windscreen
In the early 1990s, the procurement of spare parts was a major challenge for automotive glass fitters and manufacturers. Due to the poor availability of add-on components, windscreens could not be repaired or replaced promptly or with high quality. In order to make the aftermarket windscreen business competitive and to be able to offer high-quality alternative products to the OE items, we founded PMA GmbH in 1993.
The vision was crystal clear
Our vision of an independent repair market drove us on. We developed and produced the first small series in the profile sector and managed to fill the gap in the automotive glass market.
Other product ranges, such as clips and tools, emerged from the cooperation with our customers. This close exchange was and still is an essential part of our recipe for success: in 1993, as today, our goal is to offer products and solutions that support our customers in their daily work. In the future, too, the focus will be on one thing above all: perfection on the windscreen.
Today, the windshield is no longer just a protection against wind and weather. It is a high-tech product in the modern vehicle and fulfils the highest safety requirements. We keep up with technological progress and we are constantly developing ourselves and our products so that the aftermarket industry for automotive glass will remain possible in the future.
30 years. Right at the front.
"As a passionate automotive glass fitter, we wanted to open up the market and achieve independence for the industry at favourable prices. We took this step in 1993 with the foundation of PMA GmbH."
Uwe Kremer, Managing Director and Founder of PMA/TOOLS AG
Past and present: PMA/TOOLS AG in the change of time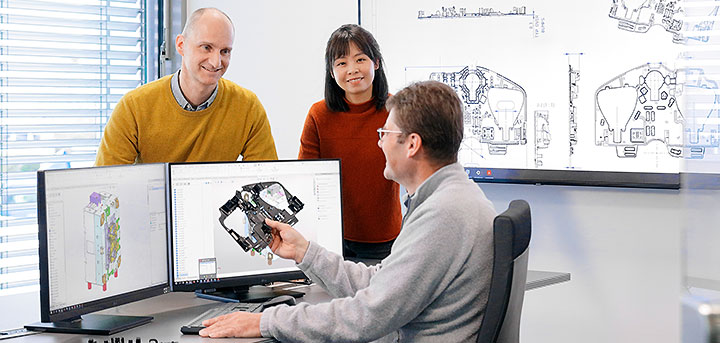 We continue to develop customised solutions for your aftermarket business.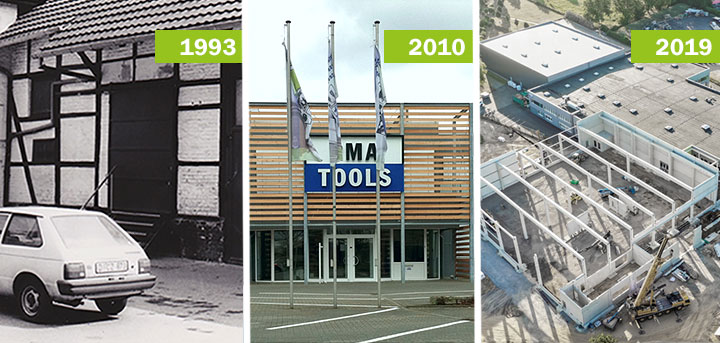 Founded in 1993, grown to an internationally operating company – the facts about PMA/TOOLS AG.